We recognize that all of our patients are unique and deserve to receive orthodontic care that reflects their individual needs. Our experienced and talented team is committed to working with you and your family to create a comfortable, stress-free, and rewarding orthodontic experience every time you visit our practice. All of our assistants are required to obtain their New York State Certification in order to provide you with expert care. We are pleased to welcome you and your family, and we look forward to working with you. We are proud to provide award winning smiles for the residents of Middletown, Monroe, Newburgh, Monticello, and the surrounding areas of Orange County, NY.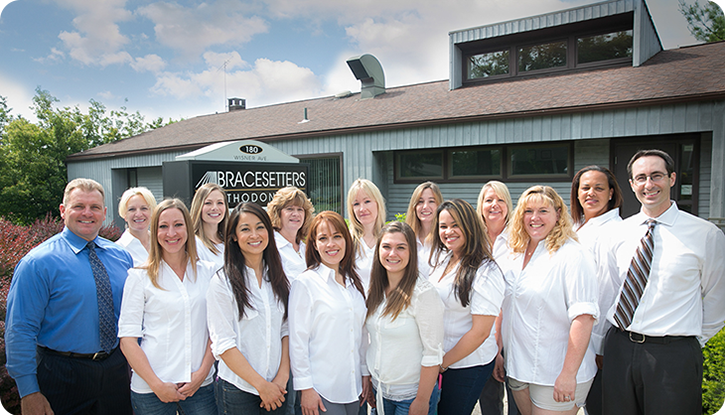 Our Orthodontic Assistants
Our orthodontic assistants help to place braces, change wires, take any necessary X-rays and photographs, and give instruction on the best ways to take care of your braces or appliance. Staying on top of technology is of great importance to our assistants, and they can be found taking numerous continuing education courses throughout the year in order to make your treatment as effective and efficient as possible. Our assistants look forward to helping you or your child gain the self-esteem and confidence that comes with a beautiful, straight smile.
Kristy
It's such a wonderful experience, building close friendships with my patients, and watching as they progress through their treatment, and in the end getting to see the happy, confident expression on their faces when they see their new smile for the first time. I work with such a great team, and I look forward to helping all of our patients create beautiful, healthy smiles. I have been married to my wonderful husband since 2010 and have two beautiful daughters.
Liz
Our patients really make every day exciting! I love watching as our patients grow and change, and learning about their lives, and seeing how excited they are for their new smile. Our entire orthodontic team is dedicated and hard working, and the most fantastic people to work with. We create such a positive environment, and everybody here, including our patients, is like family to me. I am a patient, fun-loving, and family-oriented person who can't wait to see you smile!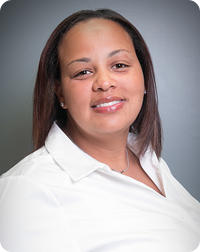 Soribet
It is such a wonderful experience to see how something as simple as a smile can change the lives of so many people, and being able to share in this experience along the way. It's also a lot of fun to hear all of the stories our patients share. I'm the proud mother of two children. I enjoy taking my kids to the movies and all their after school activities. I'm a happy person who loves to make people smile!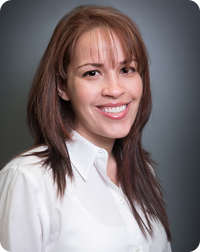 Jenn
At Bracesetters, we always have a good time with each other, and it shows, which I believe helps to make our patients feel more relaxed and excited about their treatments. Our staff is the most caring and fun-loving group you will ever meet. I truly enjoy getting to know all of our wonderful patients, and seeing their happy smiles every time they come to our practice. I have a beautiful little daughter who I love unconditionally. I also enjoy watching football and ice skating.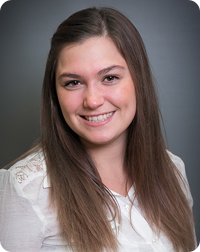 Kathy
Working in orthodontics is fun because of the involvement with the patients, no matter their age. This is a great practice to work at, and a great place to have orthodontic treatment! Our doctors and staff are highly dedicated, and always working hard to make sure that you and your family have a great orthodontic experience. I am married and have a son and step daughter. I love spending time with my family and friends when I'm not in the office.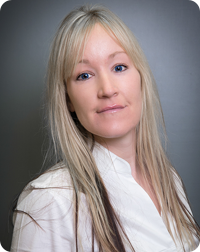 Kim
I've loved working in orthodontics for the past 20 years. What other profession would I be surrounded by great smiles all day long? It's wonderful getting to know our patients, and seeing their happy, smiling faces at each appointment. My husband's name is Randy and we have a daughter named Ashleigh. In my spare time I like making cake pops, camping, and snowmobiling.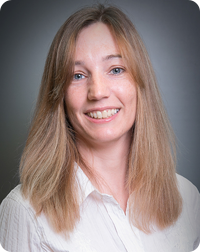 Brenda
With 25 years of experience, I've seen many patients improve their smiles and become so happy with the results. I enjoy watching the different transformations of each patient as they move through their treatments, and I appreciate being a part of their lives and sharing in this life changing experience with each of them. I am a mother of three children, two of whom have had braces at Bracesetters. I love dogs and motorcycle riding when I get the chance.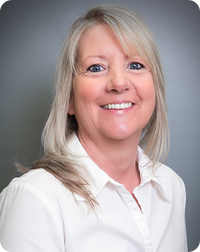 Heidi
I truly enjoy interacting with the patients and their families while I help contribute in making their smiles more beautiful. It is a wonderful experience being part of this team, and being able to help our patients achieve their goals of having healthy, beautiful smiles. At home, I have a young son that keeps me quite busy!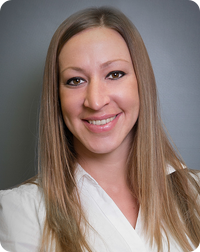 Our Treatment Coordinators
Our treatment coordinators help to guide our new patients through the new patient process, answering any questions or concerns they have along the way. They love meeting new patients and take the time to make sure your treatment is an easy, comfortable, and an all-around positive experience from the moment you enter the door.
Kathy
I love meeting different families from the area and helping them to get the beautiful smile they dream of having. I truly enjoy watching the process of patients moving from their first appointment with me to the result of their beautiful new smile at the end of treatment! I have two great children, a son and a daughter who I love to spend time with. My free time is spent watching NASCAR, stock car, and go cart racing.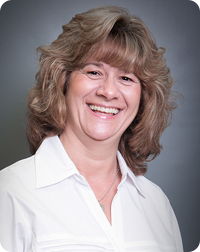 Rachel
I love working with people. I have genuine concern for our patients, and enjoy experiencing their transformation. Whether child or adult, a patient's satisfaction and happiness with their new smile is priceless. I've been married to my husband, Chris, for 17 years. We have two beautiful children, Andrew and Sydney, and a third child, Katie, my Cairn terrier. I love to travel, go to concerts and work out. In my spare time I participate in charity races and volunteer at Pets Alive with my daughter.