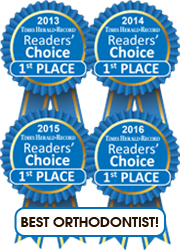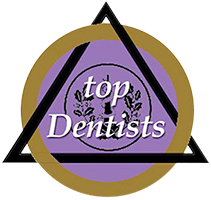 We are honored to have won first place as BEST ORTHODONTISTS in the Hudson Valley in the Times Herald Records Reader's Choice Poll as voted for by area residents. We are also proud to have been chosen by our peers year after year as Top Dentists in the Orthodontics category in the Hudson Valley Magazine Poll.
Treating Multi-Generations and Local Dental Care Professionals
We have treated countless people in our area and are now treating third-generation patients. We are proud to treat many dentists, dental professionals and their families who recognize our dedication to orthodontic excellence. Our patients recognize the importance of the personalized instructions for all procedures and home care. We use the tell-show-do technique for all new procedures. We fully explain each procedure and answer all questions prior to and throughout treatment to make sure you are completely informed every step of the way. Our treatment coordinators spend a full hour with each new patient to explain in detail why their specific orthodontic problems should be addressed and how we plan to address them.
Going the Extra Mile
Our desire to go the extra mile to make patients and their families happy is evident in the interactive communication with have with each one. Our open treatment areas allowing parents to accompany their child, additionally, the prudent use of new technologies, and our commitment to continuing education are top priorities.
Along with our orthodontic informed consent document, we provide a fully customized diagnostic letter, complete with pre-treatment photos for each new case. The letter explains in easy to understand terms the details of the orthodontic problem, recommendations and options for treatment, and possible limitations and concerns in achieving the desired outcome. Patients also receive a customized post-treatment letter with before and after photos that detail how to maintain the outcome.
Our Variety of Services
We are the only practice in the county to actively use the Incognito and Insignia lingual appliance systems. We also offer low friction self ligating braces for children and adults, Invisalign®, and other clear aligner treatments. Additionally, we offer a myriad of appliances to minimize the need for patient participation during treatment, such as Herbst, Forsus springs, and TADs.
A Fun and Laid Back Atmosphere
We always strive to deliver excellent care with compassion and fun at every visit. Our patients know that we want outstanding results for them, and we are continually rewarding great patient cooperation and great outcomes with our contests and recognition of patients. Great smiles are often displayed on our Facebook page along with photos of our patients, doctors and staff participating in a variety of fun and worthwhile activities. Our staff truly loves what they do, and can often be heard singing and seen dancing around the office.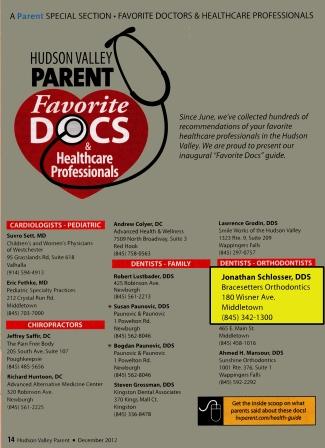 Convenient Appointments and Locations
Knowing how busy you are, we have some evening hours along with Saturdays available for appointments. With our four locations in Middletown, Monticello, Newburgh, and Monroe, we are able to provide services for a wide range of our community.
Call us today for your complimentary consultation and let us help you achieve that beaming smile.